A year of growth and lots of gratitude
Clients and gratitude - The business side of things
2017 has been an amazing year for me. I had the pleasure of meeting many expecting moms who trusted me with their motherhood sessions as well as capturing their newborn moments. Families who came back to me because they trusted in me. Waited to book their session with me and referred me to their friends. And that means HUGE to an artist who is still fairly 'new' to this business side of things. And for that, I THANK YOU! I had a total of 22 clients this year (Jan till Sept, I was on maternity leave from end of Aug) and I typically do not take more than 2-3 clients max a month so that I can give them my very best.
Two years ago when I moved to Sacramento; I did not know a single soul other than my family. Slowly I started to get to know folks around me through my full-time job (I also work as an Engineer full-time) as well as through my photography business that I started just over a year ago. People I met through my part time work (my small business) started to become friends. I enjoyed what I was doing for sure; but was getting much more than the satisfaction of a dream come true!! I truly enjoy doing what I do and when a friend, client or anyone who's pictures I have taken, sends me even the smallest note, message or an email saying they loved their images or tags or credits me on social media; it is everything! It wasn't easy to start this in a new city where I did not know anyone. But it only became possible with the support of my family as well as some amazing clients I've had over the past 1.5 years!!
Here's just a glimpse of some of some of my client images from this year.
(You can browse more here for 'Bellies to babies', families, engagements and for blogs).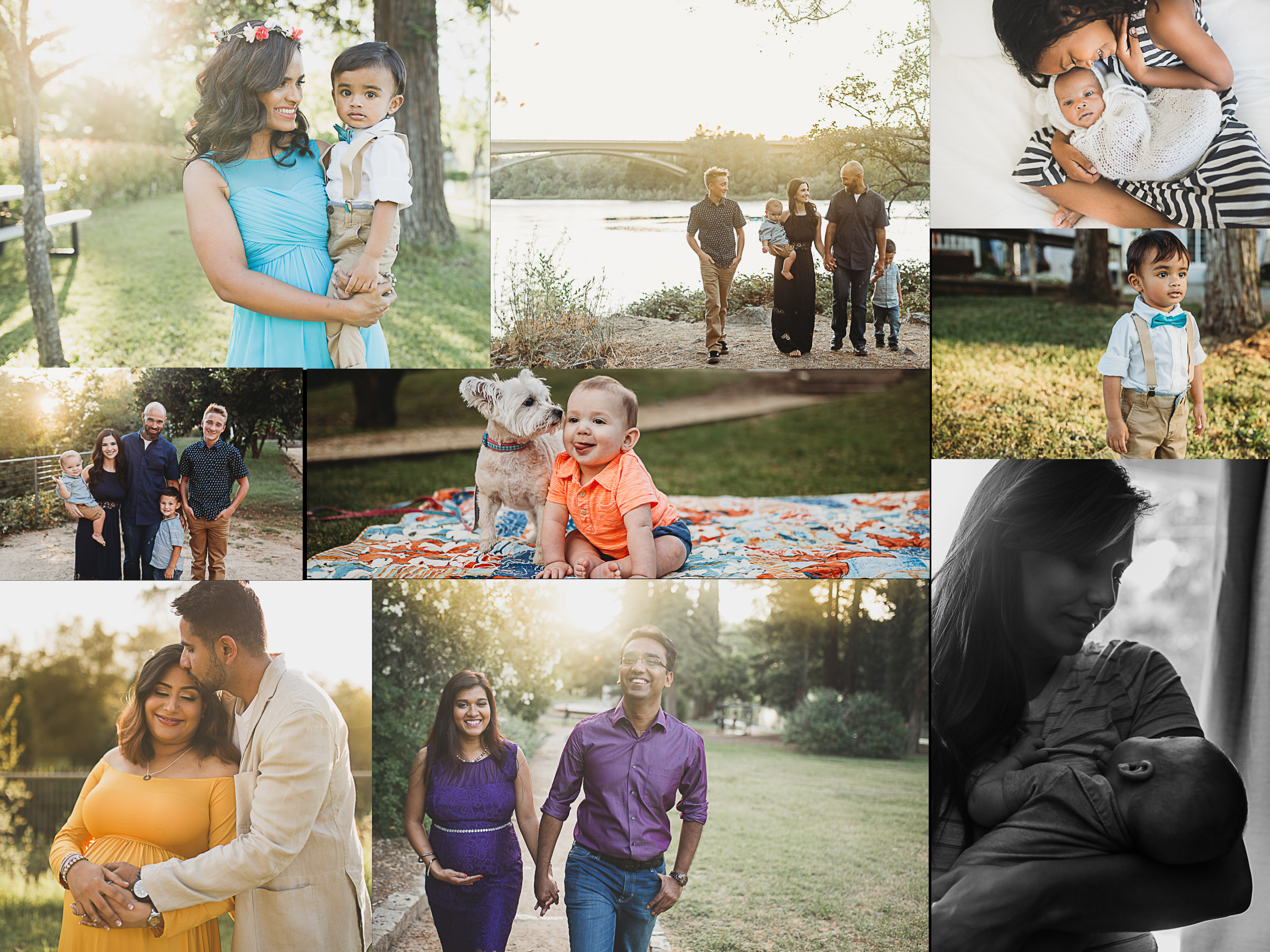 2017 was an amazing year!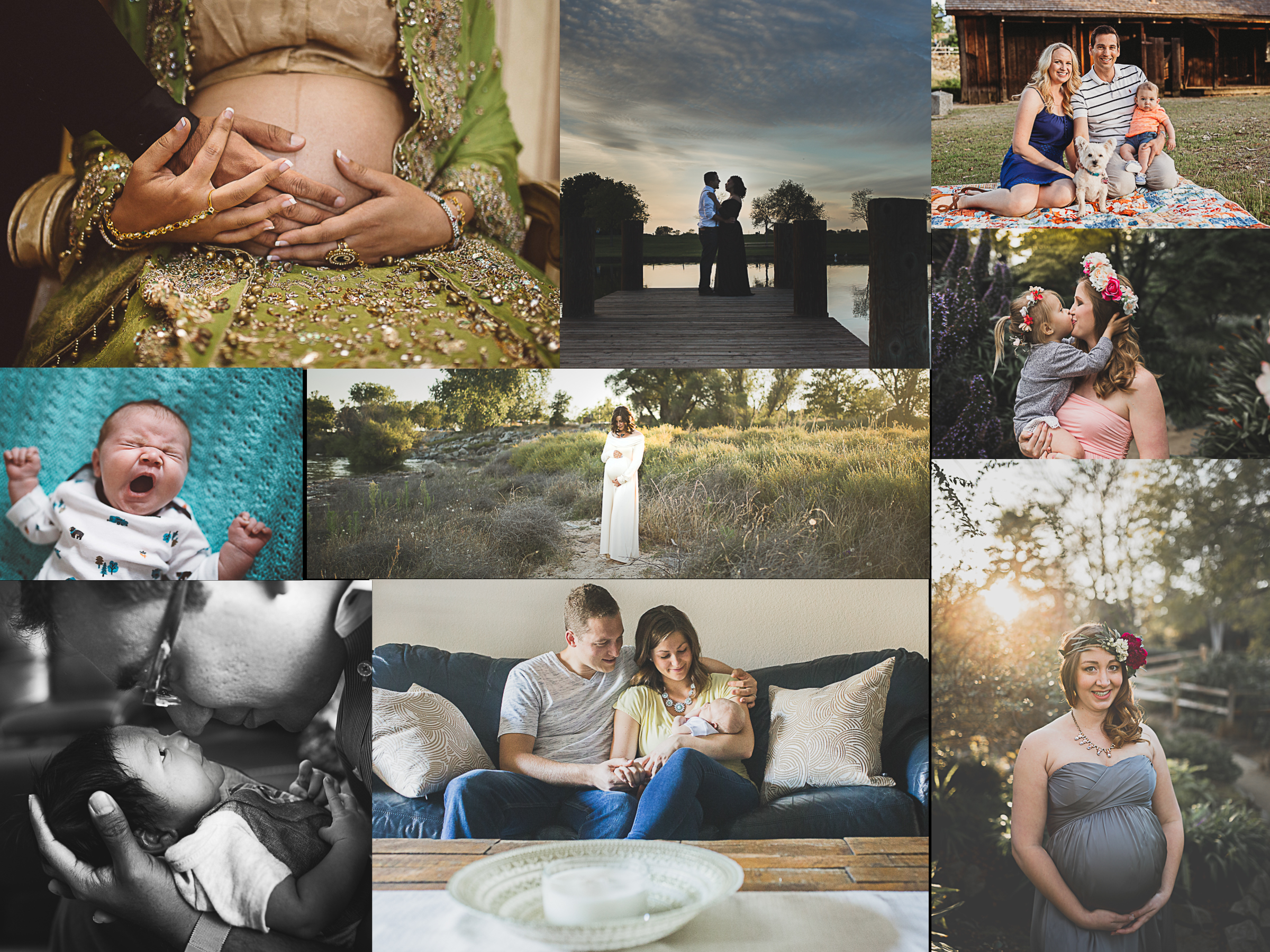 Thanks to you for making it special!!
Personal growth and a message to all starting out their journey
A year of recognition and gratitude!
This year; I've also had the biggest growth on the personal front. I set out with a goal to become a click pro with Clickin Moms and achieved that goal in summer this year (An honor/badge and recognition given to artists who have a portfolio comprised of images that adhere to rules of photography and excel in creativity). I got published in my very first magazine (in print) - Beauty Revived magazine featuring 50 beautiful mothers and highlighting mothers that go above and beyond their roles and redefine motherhood. See here for the magazine article blog. I had multiple features in various blogs and places including Child Photo competition Inspiring Monday, monthly contests as well as their first half black and white contest (lifestyle category finalist), mentions in clickin moms blogs for their monthly features amongst others. I also saw my work in print in the Click magazine Nov/Dec issue 2017 (available at Barnes and Nobles stores) and that feeling cannot be simply expressed in words! To see your creation in print, digital or in a printed magazine for the world to see is a beautiful feeling. I realize many times we women don't give ourselves enough credit for what we do and our achievements and the hard work that goes in. I am very much proud of my achievements this year. and I know it did not come easy. My image was also featured in the 2017 VOICE collection for the category 'Beautiful Light'. and will also be on display in a collection along with other finalists in Amelia Island in Florida in Feb 2018.
Another image of mine is also a finalist in the Light category for the Dear Photographer collection and will be displayed in Portland in June 2018. One of my images is also a finalist for the 'Light' issue for the upcoming Dear Photographer magazine and will be available next spring.
I have also published in a few well known blogs this year.
4 Tips for low light photos - Digital photo school
Dramatic light in still life and macro images - Clickin moms
To see more of my publications, blogs and other awards; go here
Recognition is always an amazing feeling for an artist. You want to share you work with other fellow artists who understand 'you'. You want to showcase your conceptual work. You want to explore ideas and your creative side. One thing I realized with these experiences is that, while recognition is a great feeling; we should not stop sharing our work with our community that we are a part of. It is not about Facebook likes or Instagram followers - but about how you see yourself as an artist. How you evaluate your growth. How confident you feel in your abilities to learn and improvise on your skill more. A message to all new photographers from what this year has taught me the most - To keep staying true to yourself and to keep working towards exploring your goals. I know we all want to share our work with others and want to be seen. People will follow you slowly. I promise that. Do not stop posting with the fear of not getting 'likes'. Social validation might feel important to you (and it def is to some degree) but only when you keep pushing harder towards reaching YOUR goal; you are that much close to 'success'. There were many naysayers when I started this journey. And it almost felt I needed to justify my work at every point and compare myself with another artist and felt like quitting everything altogether. But when you break free from those thoughts and truly keep learning while setting goals at every stage of your journey - You will achieve wonderful things; if not for anyone else, at least for yourself!!
This year I also realized from my personal work that as much as I love sweet smiling kids faces, I love capturing the essence of childhood even more. And that means - their goofy faces, their tears, them running around or doing anything they want to do and just being themselves. Once I let go of the 'perfectionist' in me in my own personal captures as well; I was able to truly highlight my kid's personality.
What's in 2018?
This upcoming year, on the business side - I am now offering client wardrobe for moms and expecting moms. I also have a beautiful welcome guide for all my clients when they sign up for the newsletter or email me with an inquiry. I will still continue taking only 3 clients a month as a limit for a healthy family/work balance and as I still work full-time. I am also hoping to get a little more creative with my shoots this coming year and hoping my clients would love to see a little variety. I am also offering business lifestyle sessions starting next year and so if you are a business wanting to collaborate - please contact me here.
On the personal front, I am hoping to continue documenting my family more. To continue capturing the memories we are making in our everyday life. To continue seeking the light in everything I put out. To make an effort to be in the frame more often. To begin teaching and giving back to those who have asked this question already if I can teach a fellow beginner photographers. To continue exploring the creative form of this art.
Now if you've made reading everything this far; below are some wonderful images from this year - a few of my experiments with light and simply enjoying the creative side of this art! Enjoy!
Here's wishing the best of 2018 to everyone!